Silicon Valley's name was coined in the 1970s by electronic tabloid reporter Don Hoefler, who heard the phrase "Silicon Valley" during a business lunch. Hoefler then published a series of columns detailing the valley's semiconductor industry under the title "Silicon Valley U.S.A," what would eventually become a globally-recognized community hotbed for cutting-edge developing technologies across multiple fronts. That said, the job doesn't end with just watching developing technologies, according to Michael Conlin, Chief Technologist for the U.S. Public Sector at DXC Technology. "Any solution starts with people and processes–and then include technology," he said confidently. In an exclusive interview with ExecutiveBiz, Conlin dedicated a few moments of his time to talk about DXC's role in the industry, and how to stay in touch (and on top of) up-and-coming technologies from the Silicon Valley and elsewhere.
"The most important lesson I have learned is to have patience–sometimes, we just have to make change in small ways…"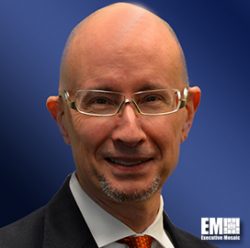 EM: You"™re an experienced IT strategist with a track record of building and leading IT service businesses as an executive, doing business in more than 20 countries across industries. What are some of the highlights from your career?
Michael Conlin: I have enjoyed the sheer variety of the work in my career. As you move between industries, you find markedly different business challenges. And within the same industry, even for industries considered "˜global,"™ the business challenges can be materially different. For instance, a challenge that emerges in one industry or geographic region often has already been solved in another. The diversity of my clients has given me the opportunity to bring proven techniques forward to improve their business agility and performance. For example, we were able to help a large airline in Asia improve its business performance by applying best practices from a North American automotive manufacturer. On another occasion, we were able to help a large European government client adapt an innovation from the Australian banking sector.
With the proliferation and increased complexity of data today, what do you think is the biggest challenge the public sector has to face in maximizing data?
The biggest challenge the public sector has in maximizing data is making the data available in the first place. The vast majority of public sector data is still in legacy IT systems where the data can only be accessed through the user interface of the application. The data is not directly accessible through application programming interfaces (APIs). The public sector"™s reflexive habit of classifying data as the default further complicates this challenge. This combination effectively locks away the data, preventing anyone from using it.
In your opinion, what is the most important lesson you have learned from developing IT strategies for the federal government?
The most important lesson I have learned is to have patience, understanding that it may be difficult to convince the agencies that they need to make specific changes. Sometimes, we just have to make change in small increments. The outcome remains the same "" make good government into great government "" but the process takes just a little longer than in the commercial sector.
The other important lesson I"™ve learned is where to look for the best opportunities for break-through IT strategies for the federal government.
The best opportunities can be found at the intersection of three places: (1) where IT solutions are no longer well aligned with mission outcomes, (2) where cloud-native platforms offer significant performance improvements in operational processes, and (3) where cybersecurity risks are unacceptably high. Because of the federal government"™s approach to IT, it"™s rare for a government executive to have line-of-sight to all three of these. In providing IT advisory consulting services to government clients, as a technology services provider we often have that line-of-sight and can use it to the benefit of the government executives we serve.
Technology development is growing exponentially. What are some of the developing technologies that you are watching for the future?
We are monitoring the full range of technical development, from power storage to bionics to post-silicon technologies like quantum computing. We stay in touch with what"™s happening in Silicon Valley and elsewhere. But the job doesn"™t end with watching developing technologies. After all, any solution starts with people and processes, and then includes technology. We follow the latest research by the Leading-Edge Forum on 21st Century Organizations. The insights on adaptive enterprises, 360° digitally optimized ecosystems, digital strategy, the war for talent, and so forth–are all important elements of the future we are helping our government clients create.
What new areas or market opportunities do you see DXC Technology entering into in the near future?
We see DXC Technology rapidly expanding its early activity in the area of cloud-native platforms. As the IT industry moves into its next phase, cloud-native platforms represent a significant opportunity for improving the productivity of the entire organization, not just the IT function. From the perspective of the IT department, cloud-native platforms eliminate "˜digital debt"™ in a single stroke. This frees up significant time, talent and funding to enable business/mission transformation. From the mission perspective, cloud-native platforms bring immediate and sustained improvements in features and functionality. It"™s an unbeatable combination.
###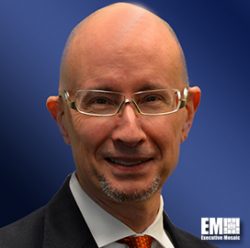 Michael Conlin is an experienced IT strategist with a track record of building and leading IT service businesses. An expert in IT strategy, he has done business in more than 20 countries, and every major industry. His experience also includes consulting, business development, sales, and operations. Further, he has extensive hands-on experience in planning, implementing, operating and supporting IT systems.