As if there was not enough instability in our current political climate, Congress has plans to limit funds for the U.S. Army's battlefield network development program until they submit a modernization plan for its tactical communications and data networks, according to a recent report by C4ISRNET. The final annual defense policy bill contains language to appropriate no more than 50 percent of the proposed FY2018 budget for the Army's Warfighter Information Network-Tactical program, if the service branch does not provide the report Congress requires by Jan. 31, 2018. To comment on the status of modernizing IT infrastructure, ExecutiveBiz interviewed Davis Johnson, Vice President of Public Sector at Riverbed Technology, for his insight into the future of information technology as it applies to the government contracting sphere.
"Congress needs to make network modernization a priority in their future funding plans."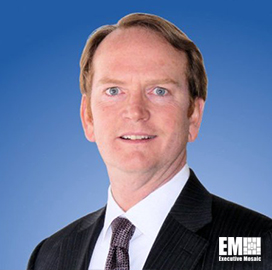 EM: Can you tell our readers just a little bit about how you arrived where you are today?
Davis Johnson: I've been here for almost three years and my current role is head of the U.S. public sector team at Riverbed, based in Reston, Virginia. We have about 100 people dedicated to the federal government and more than half of them hold clearances due to the volume of business we do with the Department of Defense and the intelligence community. After 10 years at NetApp, where my last job was managing the service provider team for NetApp Public Sector, I had a short stay at Oracle before transitioning to Riverbed. I was at Oracle for one year running the civilian government business, where I saw how quickly their legacy Sun Microsystems customers were getting off proprietary hardware and moving to the cloud. What I'm doing here at Riverbed is different, because the networking technology that we sell is actually an enabling technology for government agencies to make the migration to the cloud easier to achieve. That is a big part of what we do.
In your opinion, what are the biggest impediments that federal agencies are facing in modernizing their IP networks?
In no specific order, one would be how cultural shifts and consolidating power always involves changing how decisions are made. So, if you're consolidating and modernizing your IT networks that typically means that the decision-making process and responsibility for network modernization is being consolidated to fewer decision makers, whereas [previously] many networking decisions were made in the field.
An example is the U.S. Army, with their joint regional security stack implementation, where they will shrink over a hundred points of presence to fewer than 25. So there are cultural forces that have to be overcome because those who have dedicated their time, energy and authority over networking decisions. In budgeting networking services, the networking refresh cycle kind of got stuck in a time warp. Data centers and cloud service provider technology have evolved and grown over the last decade or two; the networking technology has not. Budget dollars were held back. Refresh cycles were elongated. And now the government is finally at a point where it realizes that you have to put more money into refreshing networks, which is a good thing because it gives the customers–our customers–opportunities to think differently and make big transformational changes, instead of just making small incremental upgrades and patches. At Riverbed, we sometimes hear about some customers who have vocalized concerns on unifying their networks. They are concerned that it might increase the damage that can be done through a single vulnerability. This is just something we have to deal with.
All in all, it's still beneficial to the government. They should have an expectation that there will be reduced vulnerability if it's done correctly; and as you modernize your network, you really have to make security a much higher priority.
For our Department of Defense and military customers who deploy network technology to U.S. troops in battlefield situations, the current technology was designed for a static battlefield primarily around Afghanistan and Iraq. The new technologies need to be more mobile and support more mobile platforms. Moving forward, network mobility for supporting military missions is going to be a bigger and bigger driver for modernization.
How do you think the public and private sector can work closely together to facilitate IT modernization and consolidation?
One of the things I mentioned has to do with the budget and how tough it's been, and how to allow the government to do network modernization on a large scale. Fortunately, that's changing. The key is Congress making network modernization a priority in their future funding plans to ensure agencies can partner with the necessary private sector organizations. Congress needs to make network modernization a priority in their future funding plans. Once the funding is in place, we can look to the private sector's success stories to ensure agencies have the smoothest possible transition. By implementing best practices and mirroring the process Fortune 500 companies developed during IT modernization, the public sector can expedite the transition by building upon already developed tools instead of starting from scratch. While there are many differences in public and private sectors needs, both face similar issues and challenges during this process, ranging from data security to network anomalies, therefore they can learn from and support one another in this evolution. Another way the private sector is supporting the public sector's transition is by making professional services easier to attain. We've lowered the rate for a lot of our professional services and have been doing a lot of 6-12 month engagements. We call them "quick starts," in order to make it easier for the government to implement new technology without having to retrain or staff a lot of new people. The human aspect has been overlooked, or at least hasn't received the funding yet that it needs in order to implement new technology. So we at least have made it easier to get at those resources and make them more affordable–that is a big part of how we get to market. We've doubled the size of our professional services organization in the three years that I've been here. It will continue to grow and we will never compete against the true service providers and integrators. In sum, the partnership in-industry is making the resources available to the federal government with the certifications they need when they need them and as affordably as possible.
What benefits can federal agencies expect from IT network modernization?
Automation. Automation leads to less human error. These days, the most high-profile networking incidents that have brought massive infrastructure down are mostly due to human error. Network modernization (as it relates to our industry, specifically) is defined by how many of the repetitive tasks can be automated with less human interaction. This leads to a more reliable network. It is very hard to deploy networking technology across regional sites without software-defined networking.
Also, don't forget raw performance. You can't have a real discussion on modernization without bringing that into the conversation. The main reason people are modernizing networks is due to the sheer volume of data that now moves across networks—its just astronomical and it's expensive. Newer technology is allowing the government to use the public spectrum for certain cases because it is readily available. It's cheap and allows you to ship a large percentage of things–like audio on public bandwidth for shared applications. Automation leads to reliability and ease of employment, as well as being able to mix-and-match private networks with the public spectrum of service providers.
Where do you see Riverbed Technology assisting federal agencies in cloud migration and data transformation in 2018?
First and foremost is that before we migrate to the cloud, you need to have a good understanding of how the application runs over the current network. We are entrenched in mapping application behavior, as well as optimizing the application response times over any network. As you move forward with legacy IT cloud services, if the application doesn't perform as expected you need to know how to make it work. Otherwise, you might hear [customers] saying "it doesn't run like it used to," where in reality, it may actually be running better than it used but didn't take the time and energy to document the baseline. Riverbed works very hard to help with the technological side of migration. After it's migrated, you still need a network and application visibility, in order to find where the problem lies as well as optimization to ensure it runs up to 10 times faster at remote sites. CEOs and IT organizations have near-unlimited visibility with everything that impacts performance in cloud migration.
Predictions for 2018? What's on the horizon for you?
This is the year I expect most of the budget to shift from data center transformation to network modernization. Data centers have done very well over the last decade and have been heavily modernized with excellent outstanding technologies. As of now, network modernization in 2018 is something we're really excited about.
###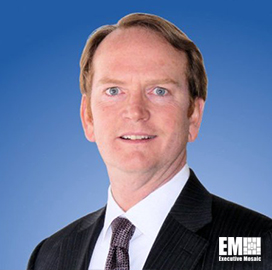 Davis Johnson serves as vice president for the U.S. public sector business at Riverbed Technology, where he oversees delivery of network and application performance management solutions to government clients. Before he joined Riverbed in April 2015, Johnson held a vice president role at Oracle with responsibility over the company's hardware and infrastructure sales initiatives in the federal civilian market. Johnson spent nearly 10 years at NetApp and helped grow the data storage and management firm's public sector business from $77 million to over $1 billion. Prior to NetApp, he worked at Sun Microsystems for eight years as an account manager focused on civilian government and commercial accounts. Johnson started his career with Data Business Systems, an IBM retail systems integrator and rose to the level of VP of sales and marketing.