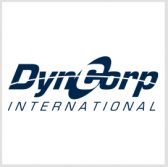 DynCorp International has secured a $9 million change order for base operations services to the U.S. Army Garrison-Kwajalein Atoll in the Marshall Islands.
Work runs through February 28 and falls under a Army Pacific Command task order awarded through the service branch's Logistics Civil Augmentation Program IV contract.
Randy Bockenstedt, senior vice president for DynLogistics, said the company aims to support U.S. military installations where families live and work.
DynCorp will provide public works and engineering; fire and emergency; logistics aviation operations, airfield operations; education; administrative; public affairs, religious; medical; food; marine and port operations; and community support services under the order.
The company will perform work at the Marshall Islands-based Ronald Reagan Ballistic Missile Defense Test Site.