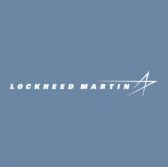 Lockheed Martin has received a $22.7 million contract from the Defense Department to transform the design of current Freedom-class littoral combat ships into a heavily armed multi-mission surface combatant, USNI News reported Thursday.
The contractor secured the award via a potential $20 billion foreign military sales deal with Saudi Arabia for various arms such as frigates which will be manufactured for the Saudi Naval Expansion Program II.
The new vessels will be integrated with an Mk-41 vertical launch system along with a 4D air search radar.
Lockheed Martin told USNI News in a statement "We look forward to supporting the U.S. Navy in delivering the first U.S.-built surface combatant to a foreign partner nation in more than three decades."
The FMS deal also covers the modernization of the King Abdul-Aziz Naval Base which will house the new frigates as well as the delivery of 532 Raytheon-built RIM-162 Evolved SeaSparrow missiles.