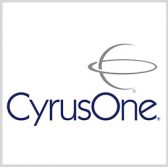 CyrusOne is looking to establish a 44-acre data center campus in Georgia's Atlanta metro area in efforts to serve enterprise customers including hyperscale cloud providers in the region.
The company said Tuesday it plans to begin construction of the facility in the Atlanta suburb of Douglasville by the first quarter of 2018.
The campus is designed to occupy 440,000 square feet of space for three data centers and utilize 50 megawatts of power.
Tesh Durvasula, chief commercial officer of CyrusOne, said factors for the selection of Atlanta to support the company's cloud and enterprise clients include the city's activities in the areas of technology, financial services, manufacturing, education and connectivity.
Douglasville Mayor Rochelle Robinson noted CyrusOne's facility, which intends to use waterless cooling technology as part of energy-efficiency efforts, will work to support technology and business growth in the Atlanta suburb.
The Atlanta campus is meant to link with the company's National Internet Exchange for cross-state interconnection and will have access to cloud data providers.
CyrusOne has slated the first data center to be completed by summer of 2018.
The company currently runs a total of 44 data centers in the U.S., Europe and Asia geared to offer information technology services and designed with power-density infrastructure.