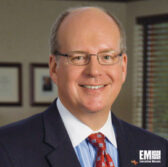 Concurrent Technologies Corp. has won a potential 21-month, $7.66 million contract from the Federal Emergency Management Agency to provide communications and research support services for FEMA"™s individual and community preparedness division.
CTC said Wednesday it will work with small business partners Action Research and Motivf to provide outreach, analysis, program and administrative services to ICPD under the contract awarded through the General Services Administration"™s One Acquisition Solution for Integrated Services vehicle.
Ed Sheehan, CTC president and CEO, said the company is proud to continue its support and partnership with FEMA and the Department of Homeland Security through the contract.
ICPD works to link scientific research to education and communications tools to help individuals and communities in their disaster preparedness, response and recovery efforts.
Bob Kubler, CTC senior director for readiness and training, said the company and its partners helped FEMA determine 18 community emergency response team contact points in Puerto Rico during the initial meeting held three days after the contract award.
The award came two weeks after CTC secured a separate $1.8 million contract from FEMA to support a mobile-based electronic validation system designed to track personnel in the event of an emergency.