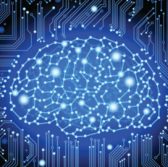 CompTIA"™s board of directors has outlined six technology trends to watch in 2018 and those include the increased adoption of artificial intelligence platforms and optimization of user experience through the use of technology.
CompTIA said Thursday its recent poll showed that one in four businesses adopts AI in task automation, workflows and machine learning and that 19 percent of companies expect to use the technology over the next year.
Dan Shapero, founder of ClikCloud Digital Marketing and a CompTIA board member, cited the adoption of emerging technologies such as AI and mobile web to build up client experience and its impact on companies that seek to increase their competitive edge in the coming year.
Other technology trends organizations will face in 2018 include increased emphasis on customers"™ privacy and data security as well as compliance with government mandates such as the General Data Protection Regulation in the European Union.
Companies need to comply with requirements to safeguard personal data of EU citizens by May 25 under GDPR.
Calendar year 2018 will also see an increase in the use of ransomware by cyber threat actors and adoption of subscription service models.
"While there will always be a need to make capital acquisitions of technology, subscription models are now the norm and some traditional customers are now procuring their technology from multiple sources," said MJ Shoer, director of client engagement and virtual chief information officer at Onepath.
"This requires that technology solution providers drive value by helping our customers understand and leverage this evolving market trend," Shoer added.