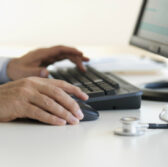 GuidePoint Security has evaluated Comprehensive Health Services' compliance with data security requirements under the Health Insurance Portability and Accountability Act.
Cape Canaveral, Florida-based Comprehensive Health Services said Wednesday the annual HIPAA assessment covered  the company's administrative, physical and technical measures to protect client data.
During the audit, GuidePoint collected information from personnel interviews, documents and responses to assessment questions.
Comprehensive Health Services intends to undergo the HIPAA security compliance evaluation process annually.
The company works with government healthcare providers to help them facilitate national medical exams, on-location medical events, medical readiness and response missions, environmental health and safety assessments and pandemic planning activities.