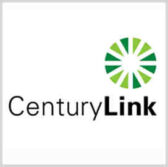 CenturyLink has received a potential five-year $1.5 million contract to provide communications services as well as circuits and supplementary equipment to Peterson Air Force Base in Colorado Springs, Colorado.
The company said Monday it will also support the North American Aerospace Defense Command's annual Tracks Santa hotline through the contract.
"CenturyLink is honored to provide Peterson AFB with communications services that help NORAD track all flying objects that enter North American air space every day, including tracking Santa Claus on Christmas Eve," said David Young, regional vice president of CenturyLink's strategic government business.
The NORAD Tracks Santa program employs volunteers and uses communications assets to help track the flight of Santa Claus during Christmas Eve.
The contract has a one-year base value of $275,000 and four option years.