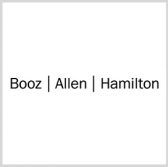 Booz Allen Hamilton has received a potential five-year, $67.5 million contract for systems engineering support to the global positioning system directorate of the U.S. Navy's Space and Naval Warfare Systems Center Pacific.
The contract will extend Booz Allen's 15-year partnership with the service branch on  positioning, navigation and timing programs, the company said Thursday.
Tom Pfeifer, an executive vice president of Booz Allen, said that the company aims to help SSC Pacific equip the country's sailors with intelligence data for them to predict, identify, communicate and tackle various threats.
Pfeifer added the company will perform impact assessments of technical documents necessary to address PNT and cyber requirements, as well as advance Army, Coast Guard, Marine Corps and Air Force programs.
The contract has one year base along with four option years.