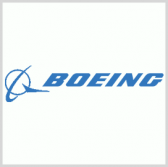 Boeing has won a nine-month, $9 million contract from the Missile Defense Agency to integrate and test a low power laser technology on an unmanned aerial vehicle.
The Defense Department said Friday Boeing will aim to help MDA address laser power and aperture size under the first phase of the agency's Low Power Laser Demonstrator program.
Contract work will occur in Huntington Beach, California and Albuquerque, New Mexico through Sept. 3, 2018.
The contract was awarded following a competitive procurement process through the Federal Business Opportunities website.
MDA obligated $2,000,000 at the time of award from its fiscal 2018 research, development, test and engineering funds.
The agency also awarded a $9.4 million contract to Lockheed Martin in October and an $8.9 million contract to General Atomics in November to support the first phase of the LPLD project.