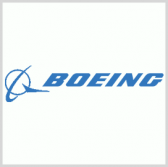 Boeing has completed a system requirements assessment with the U.S. Air Force under a program that seeks to modernize a ground-based intercontinental ballistic missile system for the military branch's nuclear deterrence mission.
The first key review for the Ground Based Strategic Deterrent program aimed to assess technical requirements prior to the design and development of the system, Boeing said Thursday.
The Air Force awarded Boeing a potential $349.1 million contract in August to conduct technology maturation and risk reduction efforts for the GBSD system meant to replace the current Minuteman III ICBM.
GBSD is designed to feature command and control, flight, launch and weapons systems.
Frank McCall, director of strategic deterrence systems and GBSD program manager at Boeing, said the Air Force established system design requirements in the acquisition process that helped the company focus on options that could address those requirements.
Boeing also intends to perform a series of cost-capability studies to determine weight affordability and configuration measures for the GBSD system.
The company aims to submit a preliminary design review for the Air Force in 2020.