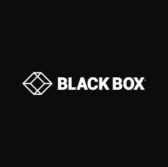 Black Box has received a one-year, $10.4 million award to provide information technology supplies and related management services for the U.S. Army-funded Ukraine Security Assistance Initiative.
The company said Thursday it will help the Ukrainian defense ministry expand the deployment of an enterprise IT architecture to additional military facilities across the country.
Black Box will provide hardware and software designed to help increase command, control, communications, computers, intelligence, surveillance and reconnaissance capacities for military personnel within Ukraine.
The initiative aims to equip the Ukrainian military with U.S.-funded equipment and training support services.
The Army tapped the company in last year to support the service branch's efforts to design, deploy, operate and sustain a modernized cybersecurity operations center, a command and control center, a medical information system and a logistical information system in Ukraine.