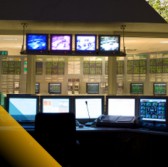 Envision Innovation Solution has won a potential five-year, $45 million contract to provide support services to the platform mission software equipment branch within the U.S. Army's Software Engineering Center.
The Army Contracting Command received seven offers for the contract via an online-based solicitation process, the Defense Department said Thursday.
DoD noted locations and funds will be determined upon issuance of each order.
The company is scheduled to finish contract work Dec. 14, 2022.
Manasquan, New Jersey-based Envision is certified by the Small Business Administration as a small disadvantaged business and provides research and development, systems engineering, test support information technology, information assurance, independent verification and validation, software development and systems integration services to the government sector.