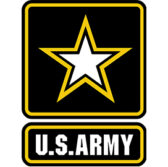 The U.S. Army has selected four companies to move to the second phase of a program that seeks to develop unmanned ground vehicles for equipment transport, Defense News reported Thursday.
General Dynamics' land systems business, HDT Expeditionary Systems, Howe & Howe and a team of Polaris Defense and Applied Research Associates will build 20 UGVs each under the Army's Squad Multipurpose Equipment Transport program.
The Army picked the companies after a demonstration of robotic logistics technologies that ran from Sept. 11 through Oct. 14 at Fort Benning, Georgia.
The companies have yet to receive contracts since the Army is operating under a continuing resolution and is unable to move forward with the SMET program until Congress passes a fiscal year 2018 budget bill.