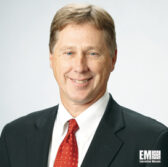 AECOM plans to recruit more than 1,000 people to help the company's management services business group support federal government customers worldwide.
The company said Wednesday it seeks professionals to offer customer support in the areas of facility and base operations and management; intelligence, systems engineering, security services and solutions and military mission readiness.
John Vollmer, president of AECOM Management Services, said the positions will primarily support the company's work with the U.S. Army and he encourages military veterans or spouses to apply.
"Our greatest need is for individuals to support and lead our global expeditionary capabilities in maintenance and logistics, supporting our customers' complex missions – from vehicle and aviation maintenance to supply chain management and range services," added Vollmer, an inductee into Executive Mosaic's Wash100 for 2017.
This story was originally published on October 12, 2017.