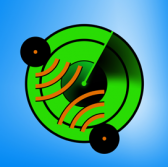 Leidos has awarded xG Technology a subcontract to develop interference mitigation systems and simulation models for a shared spectrum research program managed by the Defense Advanced Research Projects Agency.
Florida-based xG Technology aims to leverage its software defined cognitive radio platforms and spectrum sharing architecture development expertise to support the DARPA's program, the company said Wednesday.
John Coleman, president of xG's federal business unit, said participation in the project reflects the company's experience in the interference mitigation, communications and spectrum sharing areas.
Leidos works to help DARPA develop technology platforms intended to help address spectrum congestion as part of  the agency's Shared Spectrum Access for Radar and Communications initiative.
The SPARC program seeks to address the problem by facilitating spectrum sharing between radar and communications systems.