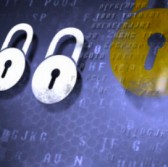 Dell Technologies' RSA subsidiary has moved to make its multi-factor authentication platform interoperable with several firewalls and security platforms from Microsoft, VMware, CyberArk and Palo Alto Networks.
RSA said Tuesday it aims to facilitate interoperability of its SecurID Access authentication system with VMware's Workspace ONE, Microsoft's Windows Hello, CyberArk's Privileged Account Security Solution and Palo Alto's Next-Generation Firewall through the RSA Ready program.
At least 400 technology companies access and leverage RSA's SecureID Access and other security platforms to facilitate interoperability with their products and expand their client bases through the RSA Ready program.
The interoperability of the RSA SecurID Access with Microsoft's Hello platform in Windows 10 aims to help organizations establish secure access to Windows by leveraging the proximity of a user's mobile phone as a factor for authentication.
VMWare's Workspace ONE works to provide users a single sign-on capability across mobile, virtual applications, on-premises and cloud environments.
The CyberArk Privileged Account Security Solution works to track usage, rotate passwords and identify accounts in order to provide greater visibility over privileged activity.
Palo Alto Networks will make its firewall interoperable with RSA's SecureID Access to implement multi-factor authentication at the network layer and protect networks from threats posed by stolen credentials.