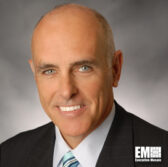 Radiance Technologies has partnered with Red Hat to deliver a scalable cloud platform to the Defense Department.
Radiance used Red Hat's hybrid cloud offering to help a U.S. Air Force organization transition workloads to a scalable cloud infrastructure under a task order with DoD, Red Hat said Tuesday.
Red Hat Cloud Suite is designed to support a large volume of virtual machines and works to help organizations build and handle cloud-native applications via a common platform.
The suite is composed of several technology offerings such as the Red Hat OpenShift Container Platform, Red Hat CloudForms, Red Hat OpenStack Platform and Red Hat Ansible Tower.
The Red Hat OpenShift Container Platform is a Kubernetes-based technology offering that works to containerize applications and support existing workloads, while the Red Hat CloudForms is a multi-cloud management system designed to automate information technology services.
"Given the breadth and complexity often involved in defense IT, the capability to more easily build cloud-native applications, deploy them and manage these workloads in a single platform can be important," said Paul Smith, senior vice president and general manager of Red Hat's public sector business.
Smith, an inductee into Executive Mosaic's Wash100 for 2017, added the company is proud to have teamed up with Radiance to provide DoD and the Air Force with a scalable set of tools designed to help organizations develop their own cloud-based applications and digital services.