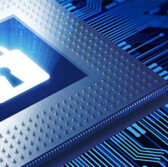 MetTel and Raytheon have formed a partnership to offer cybersecurity platforms and services designed to help government and commercial organizations safeguard their communications networks from cyber vulnerabilities and other threats associated with the adoption of internet-connected devices.
The companies will provide technology platforms, consulting and managed security services to help detect and counter potential breaches on MetTel-administered networks through the alliance, MetTel said Thursday.
"As federal agencies and businesses aggressively pursue digital transformation, this alliance will support the security of their data and systems," said John DeSimone, vice president of cybersecurity and special missions for Raytheon"™s intelligence, information and services business.
DeSimone added the company will leverage its more than three decades of cybersecurity experience to help detect and address threats on government and industry networks.
MetTel will work with Raytheon to develop and oversee managed internet protocol services for federal agencies under the General Services Administration"™s potential 15-year, $50 billion Enterprise Infrastructure Services contract for telecommunications support.
MetTel is one of the 10 companies that won spots on the EIS contract in August.
Raytheon will also deploy cyber professionals to agencies to provide vulnerability testing and threat remediation recommendations, while MetTel will adopt the former"™s Automated Threat Intelligence Platform and related services under the partnership.