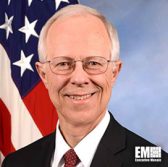 The Professional Services Council has asked leaders of House and Senate Armed Services Committees to consider PSC's position on some provisions in both chambers' fiscal 2018 National Defense Authorization Act as conference members begin to reconcile the two versions of the bill.
PSC detailed its recommendations through an Oct. 19 letter sent to heads of the congressional armed services panels, the council said Tuesday.
The council expressed concerns on some NDAA provisions and those include the establishment of a "loser-pay" fee structure for bid protests filed with the Government Accountability Office and a constraint on the Defense Department's use of competition in service contracting.
PSC also raised concern on a requirement for contracting officers to consider workplace safety and health violations in contracting decisions, a provision that is similar to the "Fair Pay and Safe Workplaces" Federal Acquisition Regulation that was overturned by a Congressional Review Act resolution.
"PSC applauds the inclusion of provisions in the House and Senate bills that will improve acquisition outcomes," said David Berteau, PSC president and CEO.
Those provisions include use of third-party auditors to help reduce the backlog of incurred cost audits at the Defense Contract Audit Agency, requirements that seek to increase competition and enactment of the Modernizing Government Technology Act.
PSC has also expressed support to provisions that aim to advance post-award debriefings to facilitate dialogue between contractors and the government and require DoD to develop a process to measure acquisition administrative lead times.
"The NDAA is critical to ensuring the department uses commonsense policies for how it solicits, acquires, and manages services and technology from contractors in the most effective and efficient manner," Berteau added.