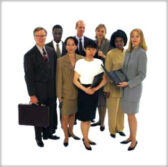 The U.S. Office of Personnel Management has begun its search for potential sources of human resource program management and technical support services from the small business community.
OPM said in a FedBizOpps notice posted Sunday it seeks a contractor to support strategy and governance; modernization and transformation; enterprise architecture; performance assessment and improvement; business case development; and program management functions within the federal government's HR line of business.
HR LOB is managed by the a multiagency executive strategy committee composed of 24 federal cabinet agencies.
Interested parties can respond to the sources sought notice through Nov. 29.