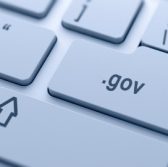 Marty Williams, technology vice president of digital government services provider NIC, has said government agencies could address the need for citizen-centric digital services through a "product and platform" delivery approach.
Williams wrote in an article published Thursday on GCN that a product and platform mindset allows information technology teams to continuously deploy microservices within a platform over time and eliminates the need for every service to be built from scratch.
The approach involves plug-and-play services that can be acquired through different ways such as joint development efforts between government teams; via industry-government partnerships; and by borrowing existing services from other products, Williams added.
Through the product and platform model, developers can upgrade existing services incrementally as updates become available.
The method also supports product development outside government and accelerates the introduction of new services, Williams noted.
Other benefits include reduced product development costs; a capacity for local governments to scale service delivery according to unique needs; and accelerated access to citizen-centric services that the government does not have the ability to build, Williams said.