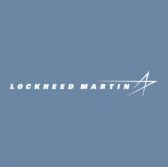 Lockheed Martin hosted a forum in Canberra, Australia on Monday to discuss the Australian government's plan to form a national space agency.
The event titled "Securing Australia's Space Industry Forum 2017" involved discussions on key opportunities and challenges facing the establishment of an Australian space agency, Lockheed said Monday.
"It is critical that Australian industry, government and academia work together to ensure that agency has the capabilities and capacity necessary to support the sustainable growth of our burgeoning space industry by advancing technology innovations and furthering scientific discovery," said Rod Drury, managing director of the space systems unit at Lockheed's Australia-based subsidiary.
The forum also included a panel discussion between Australia's space industry leaders and a keynote speech from Megan Clark, chair of the expert reference group that leads the review of Australia's space industry capability.