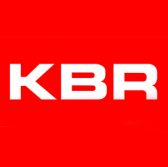 KBR's global government services business will provide medical support to the European Space Agency office in charge of health certifications to clear astronauts for flight.
KBRwyle will furnish services including flight medical operations, healthcare administration, biomedical engineering and sport science to the European Astronaut Center Space Medicine Office in Cologne, Germany, through a contract with Vitrociset Belgium, KBRÂ said Tuesday.
The contract has a base period of performance of three years with an option for a two-year extension and will contribute revenue to cover unfilled orders in the third quarter of 2017.
KBRwyle President Byron Bright said the work expands the company's 17-year partnership with ESA and added that the company aims to contribute to the future of space exploration through its partnership with ESA, NASA and other agencies.
The unit offers U.S. and global institutions with space engineering, operations, medical support and space life science services, with core capabilities such as logistics, science, program and acquisition management, information technology and cyber.