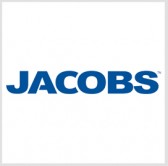 Jacobs has inaugurated a new office in Airoli, Navi Mumbai, as part of the company's efforts to expand its presence in India.
The company said Tuesday the hub housed in the Gigaplex Office can accommodate 2,200 employees who will support its global integrated delivery services for projects and programs with clients in the Americas, Europe, Middle East and Asia.
Ron Reed, managing director of Jacobs in India, said the facility serves to enable the company to enhance global workforce collaboration and partnerships with international clients to address long-term objectives.
Jacobs' presence in India has continued for over 50 years, with 20 years of multi-office operations and 27 million hours on GID services.