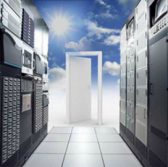 The General Services Administration-led Enterprise Software Category Team has selected Nutanix and Carahsoft to offer hyperconverged cloud infrastructure platforms to government agencies via GSA's IT Schedule 70 contract vehicle.
Nutanix can use Carahsoft's position under IT Schedule 70 to deliver 10 HCI products designed to help agencies simplify their data centers and modernize their information technology infrastructure, GSA said Friday.
Kay Ely, assistant commissioner of GSA's office of information technology category, said agencies can buy HCI as a hardware and software bundle or as a standalone software.
Nutanix' HCI offerings will work to support agencies' compliance with federal mandates such as the Data Center Optimization Initiative and the Federal Information Technology Acquisition Reform Act.
The new products include a pilot program that offers a trial of an entry-level HCI system designed for small agencies at approximately 50 percent of the previous GSA price.
Agencies can choose to expand the HCI system after the pilot period ends.