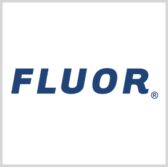 Fluor has finished construction of a power line in Puerto Rico as part of a contract with the U.S. Army Corps of Engineers.
The company said Thursday the 38-kilovolt power line will help restore electricity in an area that includes residential neighborhoods, a hospital and a campus of the University of Puerto Rico.
The $240 million USACE task order was awarded in October and includes power grid restoration; structure repair and replacement; and support equipment for the re-energization and recommissioning of electrical infrastructure in the eastern part of Puerto Rico.
Steve Whitcomb, head of Fluor's contingency operations business, said the Federal Emergency Management Agency directed USACE to help the Puerto Rican government bring back electricity to the U.S. territory, which was hit by Hurricane Maria.
Fluor partners with more than a dozen local subcontractors and employs about 600 project personnel under the contract.