"Balancing our domestic U.S. needs with our international responsibilities as the global leader wasn't easy in the past; it isn't easy now, and won't be easy tomorrow…as a nation, we never shy away from doing the hard work and we will continue to earn the world's respect."
At the forefront of what is innovative in advanced communications and technology solutions, AT&T's Public Sector is certainly front and center, helping national security agencies effectively conduct their work and achieve their goals in whatever capacity they need. There are brilliant minds behind the scenes working hard to maintain our nation's focus on diplomacy, intelligence, military, and economics–one of whom is Jill Singer, Vice President of National Security for AT&T's Public Sector & Wholesale Solutions unit. In an exclusive interview with ExecutiveBiz, Singer was able to tell us what AT&T is doing to raise the bar in national security, how she finds balance between family life and managing her team, and what "accomplished" means for her.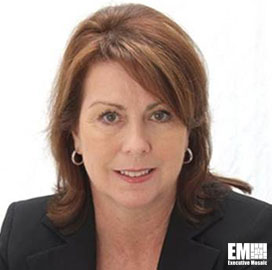 EM: In your 30+ years of U.S. Federal Government and industry experience, you have extensively worked at providing customers with the information, technology, and infrastructure necessary to effectively execute their missions. Can you tell our readers what type of career moves you have had to make to earn your current title at AT&T?
Jill Singer: A successful career has as many definitions as there are people pursuing them. For me, success has meant working smart and hard while pursuing experiences that have great commonalities and sufficient differences. I like to be continually learning, continually tested, and pushed to bring my best to the professional challenges and opportunities we face every day.
Before coming to AT&T, I was at a consultancy that helps industry support the federal government. I also gained some advisory board and board of director's experiences. My first career was inside government. I achieved success at a variety of national security and intelligence agencies in leadership roles where my focus was on how technology could help each achieve its mission. The continuity that underpins my career is an abiding thirst for knowledge and curiosity at the place where national security, the intelligence community, and technology intersect.
Career moves have been an important development experience for me. Taking risks by seeking roles in turnarounds, start-ups, accelerators, and realignments helped me expand management and leadership skills while also learning some tough lessons along the way.
I've led teams at public sector agencies and on the industry side of this market at some of the biggest technology vendor brands. Along the way, I've had the opportunity to work with bright, committed and genuinely terrific people. I'm extremely grateful to have built a strong network of professional colleagues who have an abiding mutual respect, trust and support for each other.
In the world of cloud computing and big data, what is one thing that AT&T's Public Sector does that other companies in the industry do not?
Singer: Today's world, across government, industry, academia and consumers, is incredibly fast-paced. There are multiple innovations and disruptions on a daily basis. AT&T is at the forefront of these global changes. We combine our commercial innovation, automation, and transformation leadership with our deep mission knowledge and insights to accelerate government performance. It's hard to pick just one thing.
Here are two:
First, is connectivity. We bring a new way to think about connectivity. Connectivity underlies everything we do but what truly matters is what we do on top of that connectivity. It's not just what we connect, i.e., cloud service providers and data centers to customer systems or sensor-fed data and analytics to end users in near real time. It's how we do it: on-demand, highly-secure, and multi-network. We offer an integrated smart network platform. We've changed our model and built a different kind of network: software-defined to deliver new solutions, capabilities, effectiveness and efficiencies.
Second, we are a world-class leader in big data analytics, machine learning, and artificial intelligence. We've built strong capabilities in those three areas, centered on analyzing the 186 petabytes of traffic moving through our global network every day. We use data analytics in a number of business-critical ways. Examples include: identifying and removing cyber security threats across the network; improving internal fleet operations for better customer experiences; predicting global equipment issues in advance to prevent network impacts and optimizing traffic route management for service level conformance. We're using those same capabilities to support connected health, connected logistics, smart cities/bases/campuses and autonomous vehicles for our customers.
Bottom line: we bring public sector companies and the intelligence and national security communities flexible, on-demand services. We see ourselves in the same league with the world's top information technology companies and, more importantly, our customers see us that way. Our capabilities help them become more fast and agile in the achievement of their missions, at home and abroad.
AT&T excels at delivering strategic technology solutions and services to national security agencies throughout the Federal marketplace. What is the most effective way to establish working relationships with national security agencies, in your experience?
Singer: The top trait for successful relationships is to know the missions of our customers. AT&T's support to national security and intelligence traces back over 90 years.
We strive to make mission impact the start of every customer conversation. Understanding their challenges and bringing valid, qualified solutions to bear is critical to establishing working relationships. Our people have deep, genuine respect for the tough, difficult responsibilities our customers shoulder in keeping our nation safe and its people free. We couldn't be more honored to bridge the best AT&T has to offer with the best of government missions.
In the defense intelligence community, there is constant discussion on the role the United States plays internationally, in military presence and/or business development. In your opinion, what needs to be changed? What is your view on the current state of national security?
Singer: We have brilliant minds thinking about our nation's position on the world's stage from all angles: diplomacy, intelligence, military, and economics. We have a robust collection of policymakers, academics, "think tanks," and others providing input and content for U.S. policy and to direct our position going forward. Balancing our domestic U.S. needs with our international responsibilities as the global leader wasn't easy in the past, isn't easy now, and won't be easy tomorrow. But, as a nation, we never shy away from doing the hard work and we will continue to earn the world's respect.
You're an accomplished speaker and published author. What drives you?
Singer: I've been incredibly fortunate to learn from mentors, both formal and informal, through my life. One thing driving me is a responsibility to "pay it forward" by describing and documenting. Over the years, many people took their precious time to share a trait, a story, an approach, a constructive comment, a life lesson. I'm a better individual as a result. If I can positively influence someone else by recounting the wisdom others taught me, it's my way of doing well while doing good.
I'm also driven by my family and personal support system. I want my dad to be proud of his daughter. I want my kids to be proud of their mom. I want to earn their pride for who I am: my character. I want to be more than their mom. I want to be their role model.
Anything else you would like our readers to know?
Singer: Sure, let's take it back to business for this answer. It's important to me that your readers understand that AT&T is "not your father's AT&T." Yes, we are a telecommunications provider and continue to enable global mobile and landline communications for millions of consumers, businesses and public sector customers. But, in today's mobile, digital, software-based world, the capabilities we now deliver are essential to every organization. Our network is being reinvented by software, enabling a variety of capabilities unimaginable just 10 years ago. It's an integrated, smart network platform that delivers differentiated, highly-secure cloud, mobility, IoT, and big data capabilities. Our customers in the intelligence community "get" this and they are increasingly turning to us for these capabilities plus unified communications and professional services to help them operate more efficiently and keep the focus on "mission accomplished." AT&T is honored to support the national security and intelligence community agencies.
# # #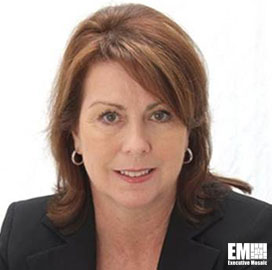 Jill Singer brings more than 27 years of federal experience to AT&T in the areas of transformation, strategy, leadership and technology. Most recently, she was a partner at Deep Water Point, a privately-held firm that specializes in the U.S. Federal Government market. Singer leads AGS' business across the national security community and oversees delivery of AT&T's strategic technology solutions and services to national security agencies throughout the Federal marketplace.