The 35th President of the United States John F. Kennedy once said in a famous address before the Irish Parliament that:"The problems of the world cannot possibly be solved by skeptics or cynics whose horizons are limited by the obvious realities. We need men who can dream of things that never were and ask 'why not?'"
Men–and women. The leaders of today are fueling new ways of thinking and responding to the many challenges faced by their government customers. From cybersecurity to national defense, healthcare IT to big data, the needs of the industry and the digital world at large will surely continue to be an uphill battle. President and CEO of Siemens Government Technologies Barbara Humpton graciously gave us a few moments of her time to talk about how she leads one of the fastest growing companies in the federal marketplace, her thoughts on the expansion of digitalization opportunities, and what "why not" really means.
"We need to learn, adapt, collaborate and drive results. Every day."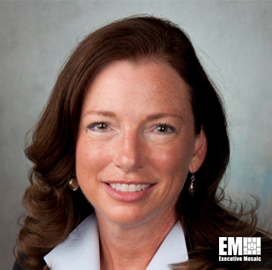 EM: Can you tell our readers how you got to where you are today as CEO of Siemens Government Technologies?
Barbara Humpton:Â My story is about responding to opportunities. Growing up in Lexington, Virginia, on the street that runs between VMI and Washington & Lee University, I had a true liberal arts education. My parents, both math professors, encouraged many interests: science, music, sports, art, languages and travel. Though none of us could then imagine the world we live in today, we were preparing by learning to learn.
My formative years in business were in IBM Federal where I had the privilege of working on systems that were essential to national security. When the business was purchased by Loral and then merged into Lockheed Martin, I continued to learn from true titans of the government contracting world.
I was not on a 'CEO track' at all. My husband Dave and I were busy with a growing family and lots of outside interests, but when the company asked me to take on a challenge I always said yes. Looking back on it I can see a pattern of growth driven by truly diverse experiences. And results. Each assignment felt like the most important job I'd ever have, so I was 'all in.' With strong teamwork and collaboration we accomplished remarkable things.
That's what prepared me to serve in my current role. Siemens is a global corporation with an incredible portfolio of technologies and services. Working with every one of Siemens' divisions means we need to learn, adapt, collaborate and drive results. Every day.
Looking toward the future, where do you see the most expansion opportunities? What would bring Siemens the most value?
Siemens' global strategy is built around electrification, automation and digitalization. Our work in the energy sector will continue to grow. The federal government is now seeing the value of resilient energy technologies and we'll help them strengthen their infrastructure through both funded and privately financed projects. Meanwhile, another huge opportunity is in electric propulsion for air, land and sea. Siemens has unique capabilities in motors, drives and control systems. The transportation sector is being transformed globally and we're bringing these advances to our government customers.
The most significant opportunity is in digitalization. With the expansion of electrification and automation, we're finding new ways to use the data that's produced along the way. We're building digital enterprise environments that are helping our customers transform the way they work as well as the products and services they offer. An exciting example from our own portfolio is the Siemens eAircraft, a true 'digital native' product. Siemens engineers set out to produce a lightweight, powerful propulsion system suitable for aviation. They used Siemens PLM tools to fully simulate the performance of the drive train components and the fully operational system. By running thousands of permutations they were able to optimize performance. The digital twin of the product can be maintained throughout its life. The digital thread is unbroken from ideation, through realization to performance and sustainment.
What are your goals with regards to STEM? Diversity in the workplace?
We want to work with the best minds in the world, so that means we need to get young people interested in our fields early. We also need to create workplaces that welcome everyone regardless of their background. The Siemens Foundation has invested more than $100 million in the U.S. alone to advance workforce development and education initiatives in STEM. Earlier this year we launched Sischool, a new program to provide students with hands-on training and actual Siemens equipment in the field of low voltage electrical engineering. We have over 80 active employee network groups, including resource groups related to age, gender, ethnicity and a Pride network of employees representing gay, lesbian, bisexual, transgender and intersexual employees. Our veterans network is particularly important, recognizing the unique skills they bring to the company. Siemens is committed to hiring veterans and has developed programs to prepare veterans for jobs with us and our customers. For example, in support of our digitalization strategy, Siemens offers veterans seats in Siemens PLM training programs for free.
I saw on your Twitter handle @BHumpton that you and SiemensUSA attended the EnergyExchange2017 conference back in August. What can companies like Siemens do to reach out to federal customers in the energy sector? What was your process like?
The EnergyExchange is a very effective forum for bringing together energy services companies like ours and our government stakeholders. It's an amazing gathering where almost two-thirds of the participants are from government. Industry teams work together to educate and inform our customers. In this part of our portfolio we're able to bring best practices from around the globe. Siemens is doing work in all kinds of power generation, transmission & distribution and energy efficiency in buildings & infrastructure. It's a great example of using our core competencies to free up resources so our customers can focus on their core mission.
In your opinion, what does Siemens need most to move forward? Is there anything holding you back?
I don't see anything holding us back. We are well positioned and have much to offer. Our focus as we grow is on talent. We're building a team whose strongest leadership capabilities are recognizing the need to invest in people, a strategic mindset, collaboration and accountability.
###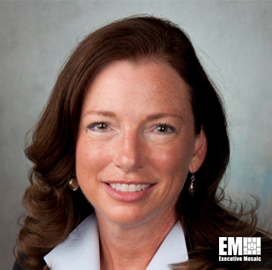 Barbara Humpton previously served as Vice President at Lockheed Martin Corporation and was responsible for Biometrics Programs, Border and Transportation Security and Critical Infrastructure Protection, including such critical programs as the FBI's Next Generation Identification and the TSA's Transportation Workers' Identification Credential. In 2007, Humpton earned the Project Management Professional credential from the Project Management Institute. Across her various roles, she has worked extensively on organization initiatives such as homeland security coordination, software capability evaluation and human resource management.