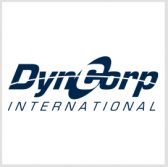 The U.S. Army Sustainment Command has revised a DynCorp International contract modification to expand the scope of support services the company provides to the military branch's National Training Center at Fort Irwin in California.
DynCorp said Monday it will deploy an additional 21 personnel and support the NTC's Ops Group Heavy mission under the terms of the revised $2.5 million contract modification.
Services covered by the modification include munitions, fuel, ground and communications and electronic maintenance, multiclass supply, common user land transportation, transient billeting and operations support.
The company will also provide heavy wheeled and track equipment for the Ops Group mission and seeks to help maintain the NTC's Operations Group Observer/Controller tactical vehicles as well as commercial vehicles for the 11th Armored Cavalry Regiment.
DynCorp noted the modification falls under the Army's Logistics Civil Augmentation Program IV contract.
Work under the revised task commenced Sept. 13, 2017, and may continue for up to another year if the option is exercised.