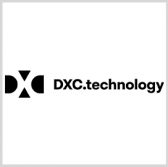 DXC Technology intends to set up a new center in New Orleans, Louisiana, to support the development and delivery of cloud computing, data analytics, cybersecurity, applications, intelligent automation and other digital platforms and services to customers worldwide.
The company said Monday it expects the Digital Transformation Center to generate approximately 2,000 employees in the next five years in New Orleans.
The new facility is set to commence operations in January at New Orleans"™ central business district and is expected to create technology education initiatives, offer learning opportunities for employees and hire talent through DXC"™s public-private partnership with the city of New Orleans, state of Louisiana and local educational institutions.
Those institutions include Louisiana State University, Delgado Community College, University of New Orleans and Southeastern Louisiana University.
Mike Lawrie, DXC chairman, president and CEO, said the new center will help advance efforts to deliver digital information technology services and platforms to clients as well as support the company"™s strategic goals for growth.
DXC selected New Orleans out of at least 30 U.S. cities as the site of its new Digital Transformation Center based on technology ecosystem, commitment to IT workforce development, local economic strength and population diversity, among other criteria.
DXC launched in April as a publicly traded company after Computer Sciences Corp. merged with Hewlett Packard Enterprise's enterprise services segment.