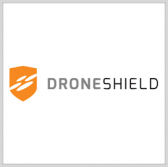 Droneshield has released a video that features the company's new multi-method systems designed to detect and counter unmanned aerial system threats.
The company said Sunday its DroneSentry employs software and user interface designed to integrate acoustic, optical camera, radar, radio frequency, thermal camera and optical sensor detection functions.
DroneSentinel is equipped with a multi-sensor detection technology and built for customers who cannot deploy jamming equipment due to regulatory or operational restrictions, the company added.
DroneShield Chairman Peter James said the company developed both products in a push to address a demand for integrated drone detect-and-defeat and multi-sensor detection platforms.
The video demonstrating the two anti-drone systems can be viewed here.
The company noted that DroneSentry is still not authorized by the Federal Communications Commission for sale or lease to parties outside of government.