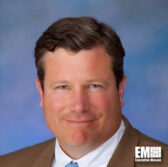 Steve Harris, senior vice president and general manager of Dell EMC's federal business, has said the adoption of on-premise and hybrid cloud platforms can help government agencies comply with security best practices and access information technology services in the event of catastrophes.
Harris wrote in a MeriTalk article published Tuesday that such cloud environments could also help agencies align data security offerings with application demands and integrate current protection tools and services.
"Digital transformation, powered by secure hybrid and on-premise cloud environments will modernize government services, improve governance and transparency, and keep federal data and systems more secure," added Harris, an inductee into Executive Mosaic"™s Wash100 for 2017.
He discussed how the federal government recognizes cloud"™s impact on cybersecurity through the cybersecurity executive order released in May, the Federal IT Modernization report issued by the White House Office of American Innovation and the Defense Department"™s move to the cloud to ensure network security.
Dell EMC will collaborate with Microsoft and General Dynamics to build a cloud-based collaboration and unified communications platform for the U.S. Air Force under a potential five-year, $1 billion contract awarded in September.