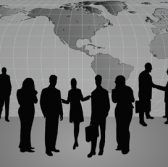 M7 Global Partners has added Convergence Technology Consulting to the consortium's roster of information technology consulting companies.
Columbia, Maryland-based Convergence Technology's cyber and enterprise infrastructure consulting experience will help grow M7 Global Partners' presence in the public sector, the consortium said Tuesday.
Convergence Technology offers data security, enterprise IT, support and recovery services across multiple industries and levels of government.
M7 Global Partners aims to deliver desktop, mobile and data center platforms in and out of cloud environments for government and other enterprise customers.
Other consortium members are AEC Group, Entisys360, Gotham Technology Group, Hogan Consulting Group, Intra Systems and IPM.