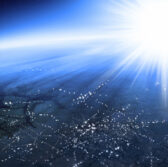 Cisco and Siemens respectively secured the first and second spot in Navigant Research's ranking of 16 leading smart city suppliers.
The report titled "Navigant Research Leaderboard: Smart City Suppliers" explores the strategy and execution of 16 global smart city vendors with the capacity to lead large-scale smart city projects across a range of operational and service areas, Navigant Research said Monday.
The study evaluated companies based on 10 criteria that include vision, go-to-market strategy, partners, product strategy, geographic reach, market presence, sales and marketing, product performance and features, product integration and staying power.
Eric Woods, a research director at Navigant Research, said Cisco and Siemens' leaderboard positions reflect both companies' efforts to continuously evolve and adapt their smart city technologies.
The smart city market is driven by continued urbanization; the need to lessen city emissions and control resource consumption; and increased economic and environmental pressure on cities, according to the report.
Navigant Research predicts that the global smart city market will grow from $40.1 billion in 2017 to $94.2 billion by 2026.