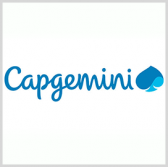 Capgemini has been selected by the U.K. cabinet office to establish a center of excellence for robotic process automation over a two-year period.
The company said Wednesday the CoE will aim to help accelerate the British government's adoption of RPA technology designed to automate clerical processes.
The center will employ a team of RPA experts who will conduct demonstration and educational actvities related to automation.
Christine Hodgson, chairman of Capgemini's U.K. arm, said the she believes the CoE will play a key role to support public service transformation efforts in the country.
The center will also support U.K. government departments in efforts to identify and assess potential advantages of RPA technology.
Capgemini noted RPA will work to increase the speed, accuracy of information and database processing functions.