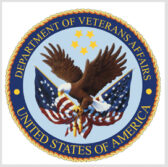 The Department of Veterans Affairs' office of cybersecurity (OSC) has chosen Zenoss' information technology monitoring system to track the performance of technologies it hosts.
Zenoss Service Dynamics platform will be utilized by the OSC to gain holistic health and performance insights on hardware and software within the office's enclaves managed by the Cyber Security Hosted Services, (CSHS) the company said Thursday.
OCS platforms in lights-out data centers are provided with operations management, hosting, support, performance tuning and disaster recovery functionality by the CSHS with a contract requiring the hosting service to provide a response time of five minutes for critical actions on services infrastructure during normal business hours and 30 minutes during holidays and after-hours.
The CSHS team has shifted to Zenoss Service Dynamics platform after being Zenoss Core customers for three years and is currently undergoing a tuning process to fulfill the additional criteria of the OCS contract.
"The Department of Veterans Affairs requires IT products and services that ensure the highest levels of security and reliability across complex infrastructures spanning multiple regions, vendors and technologies," Brian Wilson, a Chief Customer Officer at Zenoss said.
Zenoss offers Software-Defined IT Operations designed to enable complete visibility in the cloud, virtual and physical environments for federal agencies, public sector organizations, military clients such as the U.S. Air Force Distributed Common Ground System, and Amazon Web Services GovCloud.