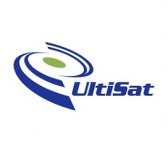 UltiSat has received a potential $8.1 million task order from the Defense Information Systems Agency to provide Ku-band satellite coverage for the U.S. Air Force's Global Hawk unmanned air vehicle training and operations.
The company said Monday it will also help the Air Combat Command manage Global Hawk Ku-band ground terminals deployed within the 48 contiguous United States.
Steve Roth, a program director at UltiSat, said the contract will further expand the company's support for Global Hawk missions of the service branch.
DISA's Defense Information Technology Contracting Organization awarded the task order through the Future COMSATCOM Services Acquisition vehicle.