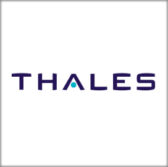 Thales has selected nine startup companies to join a six-month, cybersecurity-focused business development program led by the company at the Station F startup campus in France.
The company said Wednesday that it looks to bolster its cybersecurity portfolio and foster innovation through partnerships between startups, small and medium-size enterprises as well as the larger industry.
Thales will provide business advice, technical expertise and access to the company's space, aerospace, ground transportation, defense and security markets and engage with the startups to impart insights in efforts to jointly develop new cyber services.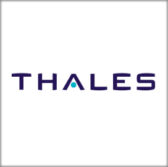 Thales Chairman and CEO Patrice Caine said the company aims to utilize the Cyber@Station F program to generate opportunities for itself and the startups to jointly develop cybersecurity technologies needed for digital transformation.
Four of the nine startups hail from France while the rest are from Israel, the Netherlands, Poland, Switzerland and the U.S.
Biowatch from Switzerland is developing a biometric wearable technology designed to use vein-based recognition as an alternative to existing authentication methods.
New York-based Inpher works to apply analytics and machine learning on encrypted data.
MultiSense from the Netherlands aims to integrate multi-biometric factors with global positioning system and near-field communication technologies as well as liveness checks into an Authentication Platform Management command control system.
Polish user profiler Nethone designs custom machine learning systems to provide real-time business intelligence and fraud prevention services based on artificial intelligence.
Israel-based QED-it developed the Zero Knowledge Blockchain platform designed to leverage blockchain technology with non-data disclosures.
The four startups from France are cyber defense firm Alsid, blockchain document management provider KeeeX, two-factor hardware and software authentication developer Skeyecode and "bug bounty" platform builder Yogosha.
Station F selected Thales in June to manage the campus' cybersecurity program after the company launched its Digital Factory.