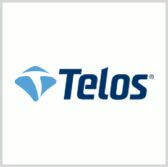 The U.S. Air Force has awarded Telos a two-year, $34 million task order to modernize wireless local area networks for the military branch's Base Information Transport Infrastructure.
Telos said Tuesday it will replace current network access control appliances as well as update WLAN components and operating systems at BITI Wireless locations.
The company will also help the Air Force integrate NAC and WLAN components into the Hanscom Collaboration and Innovation Center as part of cybersecurity certification and accreditation efforts.
Work will occur at active duty bases and select Guard and Reserve installations worldwide.
The task order was issued under the Network Centric Solutions-2 Small Business contract vehicle.