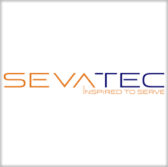 Sevatec has received a follow-on task order to provide analytics and business intelligence support for the enterprise data warehouse at the U.S. Citizenship and Immigration Services.
The company said Wednesday it will use agile development, DevOps and data science methods to help USCIS manage information technology systems and applications.
Work under the Data and Business Intelligence Support Services III task order includes cloud, application development and cybersecurity services.
Lisa Spory, vice president of national security and immigration programs at Sevatec, said the company aims to update the agency's analytical functions with the use of agile analytics approach.
USCIS previously worked with Sevatec to analyze data, implement executive dashboards and create operational reports using analytics and visualization tools.
The agency awarded the task order through the Department of Homeland Security's Enterprise Acquisition Gateway for Leading-Edge Solutions II contract vehicle.