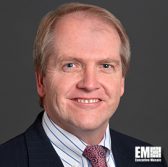 Science Applications International Corp. has partnered with CMI Defence and ST Kinetics to build a combat vehicle prototype they intend to propose for an engineering and manufacturing development contract as part of the U.S. Army"™s Mobile Protected Firepower program.
SAIC said Thursday it will develop and deliver a lightweight vehicle to warfighters through the integration of ST Kinetics"™ Next Generation Armored Fighting Vehicle chassis and CMI Defence-built Cockerill Series 3105 turret system.
Jim Scanlon, senior vice president and general manager of SAIC"™s defense systems customer group, said the company will leverage its experience in systems integration and partnership with ST Kinetics and CMI to deliver a combat vehicle designed to help soldiers meet warfighting requirements.
The partnership came a week after a SAIC-led industry team won a potential eight-year, $237 million contract to help the Army Tank Automotive Research, Development and Engineering Center develop a vehicle prototype under the service"™s Next Generation Combat Vehicle "" Experimental Prototype program.
The team consists of Lockheed Martin, Moog, GS Engineering, Nevada Automotive Test Center and Roush Industries and is part of the Defense Automotive Technologies Consortium.