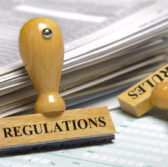 Maj. Gen. Sarah Zabel, U.S. Air Force director of information technology acquisition process development, has said the military branch is interested in using more "other transaction authority" contracts to speed up procurement especially in IT acquisitions, Federal News Radio reported Thursday.
OTAs permit the Defense Department and military services to award contracts outside the traditional acquisition process, and are usually used for prototype development.
Zabel told audience at a Defense Daily-hosted event Thursday that the Air Force has used OTAs to conduct competitions where companies present their ideas and are awarded contracts in the same day.
Lt. Gen. Arnold Bunch, military deputy for the Air Force assistant secretary for acquisition, said earlier this week that the Air Force plans to apply lessons learned from the Rapid Capabilities Office's contracting strategy to the service branch's acquisition enterprise.
RCOs in all services have used OTAs to supply products more rapidly.