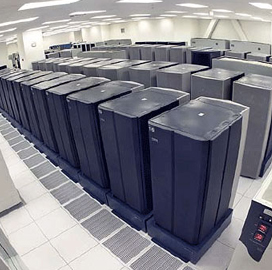 QTS Realty Trust has begun to build a 52-acre data center campus in Ashburn, Virginia, in a push to grow the company's Tier 1 data center offerings.
QTS said Tuesday it bought a 24-acre land parcel and a 28-acre lot for $53 million in total to establish the mega facility.
The company expects the new site to support approximately 700,000 square feet of raised floor capacity and 140 megawatts of gross power.
QTS has started construction on the 24-acre property and plans to deliver four megawatts of capacity in mid-2018 as part of the project's first phase.
An unnamed global health insurance provider signed a pre-lease agreement with QTS for 2.2 megawatts of the Phase 1 development capacity.
QTS is in talks with other potential customers and expects to enter additional pre-lease commitments before the Phase 1 development is complete.
The company also acquired 84 acres of land in Phoenix, Arizona for $25 million and 92 acres of land in Hillsboro, Oregon worth $26 million, with plans to finalize pre-construction work in the coming months.