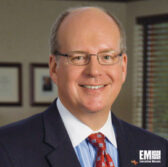 Concurrent Technologies Corp.'s Johnstown, Pennsylvania-based facilities have earned the "Star site" designation for meeting the Occupational Safety and Health Administration's workplace safety and health standards.
CTC said Wednesday it has continuously gained the Star site status under OSHA's Voluntary Protection Programs since 2008.
Ed Sheehan, CTC president and CEO, said the company continually works to maintain "safe and healthy work spaces from offices and conference rooms to manufacturing and laboratory areas."
OSHA awards the VPP Star status to facilities that have shown lower injury and illness rates than the national average in their respective industries as well as demonstrated exemplary safety and health management systems.
Star sites must also commit to a continuous effort to establish safer work environments.
Only approximately 2,100 sites out of eight million eligible facilities are certified as Star sites under the OSHA VPP program.