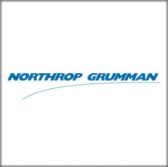 Northrop Grumman's technical services business has landed a potential $39.9 million delivery order from the U.S. Air Force to overhaul nine engines for the KC-10 tanker and cargo aircraft.
The Air Force also obligated fiscal year 2018 funds for KC-10 program support services through the order, the Defense Department said Tuesday.
Work will occur at McGuire Air Force Base in New Jersey, Travis Air Force Base in California and Tinker Air Force Base in Oklahoma through March 2018.
DoD noted the full obligated amount at the time of award is from the service branch's FY 2018 operations and maintenance funds.