ExecutiveBiz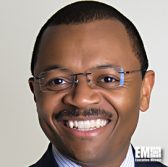 is pleased to name Milton Hall, President and CEO at Human Capital Consultants, as a recipient of its 2017 Top 10 GovCon Executive Recruiter Award.
Human Capital Consultants is an Executive Search firm that specializes in national placement of advanced professionals in both Human Resources and the C-Suite. Launched in 2003, Human Capital Consultants built a successful track record of identifying, developing, and placing thought-leading talent. The firm's clients are progressive corporate and non-profit organizations. Human Capital Consultants works across industries, having successfully partnered with clients in Technology, Healthcare, Biotech, Aviation, Finance, Energy, Legal, Insurance, Education, Transportation, Research, Think-Tanks, Government Contracting and many others.
Human Capital Consultants' experienced search consultants assist clients in identifying advanced professionals in the following HR disciplines: Employee Relations, Talent Management, Talent Development, Talent Acquisition, Talent Analytics, Benefits, Compensation, HRIS, and Diversity. Our C-Suite search practice assists clients with C-Executive Officers, C-Financial Officers, C-Operating Officers, C-People Officers, C-HR Officers, C-Talent Officers, C-Learning Officers, C-Development Officers, and many others. Human Capital Consultants stands prepared to assist its progressive clients.
On the web at HumanCapitalLLC.com.