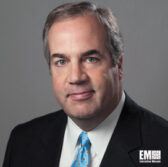 Iridium Communications CEO Matt Desch has said the company"™s network of low-Earth orbit satellites works to accommodate satellite phone communications amid the high demand for satcom services in the aftermath of Hurricane Maria in Puerto Rico, USA Today reported Friday.
Desch said usage of satellite phones that usually lasts for three to five days following a disaster has increased to eight days after the hurricane struck the U.S. territory.
"We"™ve had eight days of incredible spiking of usage "" up 100 times over normal," he added.
Desch, an inductee into Executive Mosaic's Wash100 for 2017, said the number of Iridium-built satellite phones used in Puerto Rico rose to around 2,000 as of Friday, excluding devices used by Defense Department personnel on the Caribbean island.
Iridium has a constellation of 66 LEO satellites designed to transmit calls or text messages to a landline or cell phone through the company"™s ground stations, the report added.