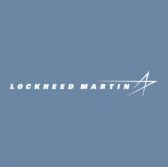 Lockheed Martin has performed a modernization flight test on the U.S. Army's tactical missile system at the White Sands Missile Range in New Mexico to evaluate the missile's capacities.
The company said Thursday the Army Tactical Missile System, which was launched using a soldier-manned High Mobility Artillery Rocket System launcher, flew nearly 87 miles and performed a proximity sensor height-of-burst detonation over a designated target environment.
TACMS serves as the service branch's tactical long-range precision-strike surface-to-surface weapon system which supports deep-strike missions under all weather conditions.
"This was our seventh consecutive successful test in the ATACMS modernization program," said Matt Berger, precision fires program manager at Lockheed Martin Missiles and Fire Control.